MAKERSPACE IN THE HEART OF DALLAS
Learn to use one tool or every piece of equipment in our makerspace. From woodworking and welding to 3D printing and laser cutting – there's something for everyone.
Join the makerspace to have access to tools and equipment anytime, day or night. Plus, members get discounts on classes and invitations to special events, too.
Many things are made at Triumph Workshop, but through a variety programs the most important thing created is a positive impact in the Dallas community.
Triumph Workshop provides the tools, knowledge, and connections to foster a community of creation, innovation, and success.
Triumph Financial and TBK Bank, SSB  established Triumph Workshop as a makerspace to serve the community through programs focusing on workforce development, education initiatives, and entrepreneur support.
The makerspace features a Metalshop, a Woodshop, an Innovation Lab, Artisan Areas, Collaboration Spaces, and a Coworking Loft. Trained instructors teach classes on a variety of tools and topics, and most are open to the public. For those who want to utilize the equipment outside of classes and programs, memberships are available that allow adults access to the makerspace anytime, day or night.
While the tools and technology are state-of-the-art, the heart behind it all is what matters most.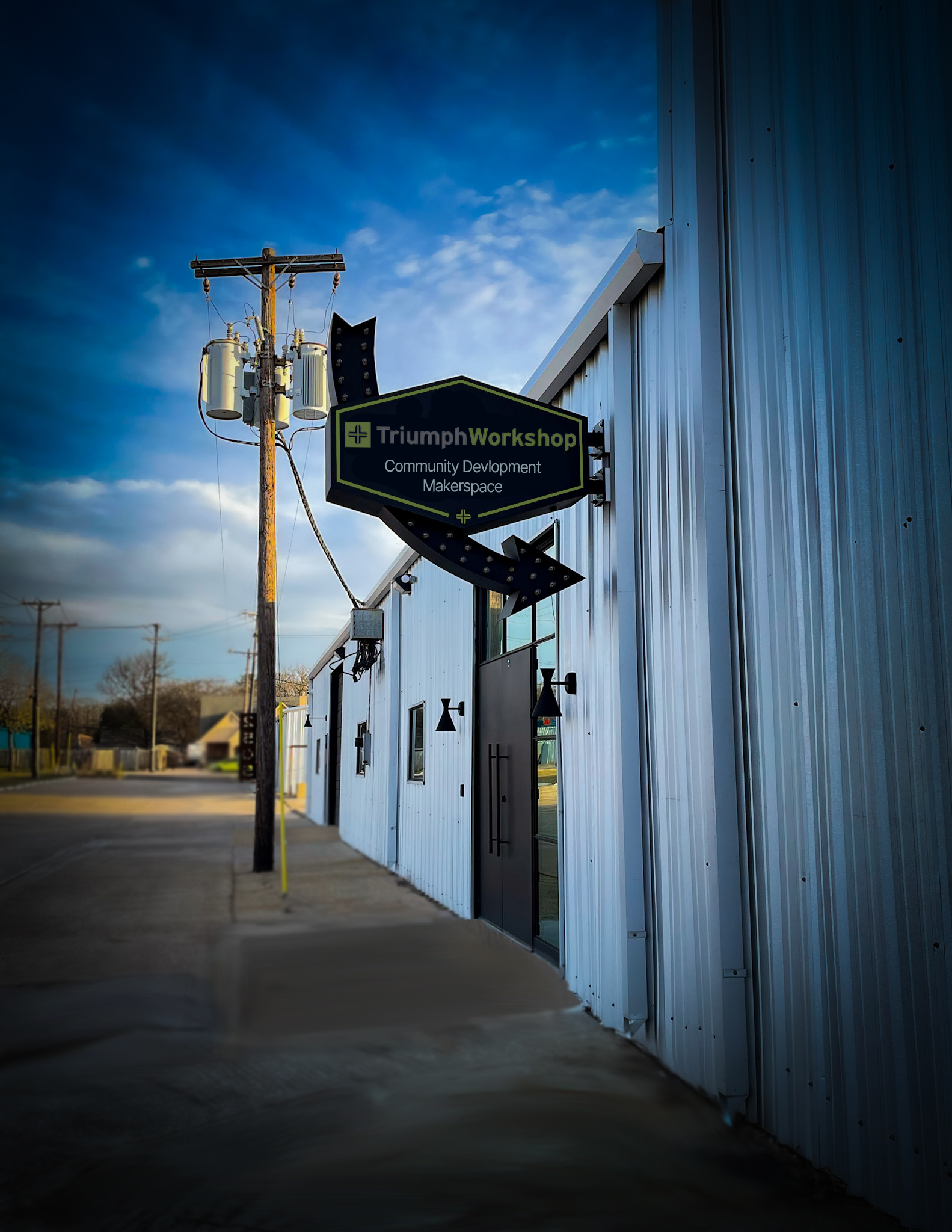 Triumph Workshop is located in Dallas near Love Field Airport at 2501 Burbank Street Dallas, Texas 75235
Members have access to the building and equipment 24 hours a day, seven days a week using their unique access code.
Guests are welcome to tour Triumph Workshop during scheduled tours, which are typically offered Thursday evenings at 6:30pm. Tours are free, are open to all ages, and last about 30 minutes. See tours webpage for details and to RSVP.